Horizontal Cement Silos are used to store and transport cement in a horizontal position. They are typically used for larger construction projects, where a significant amount of cement is required, and where transportation of the cement is necessary.
Horizontal cement silos can come in various sizes, depending on the amount of cement that needs to be stored. They are usually made of steel and are designed to be robust and durable, with airtight seals to prevent moisture from getting inside and causing the cement to set or harden.
One of the main advantages of using cement horizontal silos is that it can be easily transported to different job sites. The cement can be loaded onto trucks or trailers and transported to where it is needed. This makes it a very convenient option for construction projects in remote or hard-to-reach locations.
Horizontal cement silos are also easy to set up and maintain. They can be assembled quickly, and with proper care and maintenance, they can last for many years. Additionally, because they are positioned horizontally, they take up less vertical space than traditional upright cement silos.
Overall, horizontal cement silos are a reliable and efficient way to store and transport large amounts of cement for construction projects.
1. Components of our horizontal cement silo:

1) silo body;
2) support legs;
3) dust catcher;
4) safety valve;
5) silo bottom screw converyor;
6) vibrating motors;
7) flow promotion device;
8) level indicator;
9) air compressor;
10) control box.
---
2. Features of our horizontal cement silo:
1) special design to make sure that the screw conveyor under horizontal cement silo won't be blocked;
2) special design to make sure 95% of the horizontal cement silo storage space can be utilized;
3) safety valve is used to protect the silo when the inside pressure is too big;
4) vibrating motor and flow promotion device are used to ensure the cement inside can be discharged smoothly and totally;
5) electric filter is used to protect the environment.
---
3. Details of our horzontal cement silo:
| | |
| --- | --- |
| Type | Welding type |
| Capacity (T) | 30 to 300 |
| Discharging Height | As per clients' requirements |
| Remarks | The Max. horizontal cement silo that can be put into container is 150T |
---
4. Why we choose a horizontal cement silo?
1) Our horizontal cement silo is designed to avoid the inconvenience of traditional vertical cement silo. There is no need to make big concrete foundation. We just need to make sure the gound is dry and flat, put the horizontal cement silo on the gound and connect wires and then we can use it.
2) Compared with the traditional vertical cement silo with an average height of 20m, horizontal cement silo is only 4.5m in height, so it is much easier to maintain it;
3) Compared with the traditional vertical cement silo, it is much easier, convenient and cost-saving when we need to move horizontal cement silo to another work site.
---
5. More pictures of our horizontal cement silo: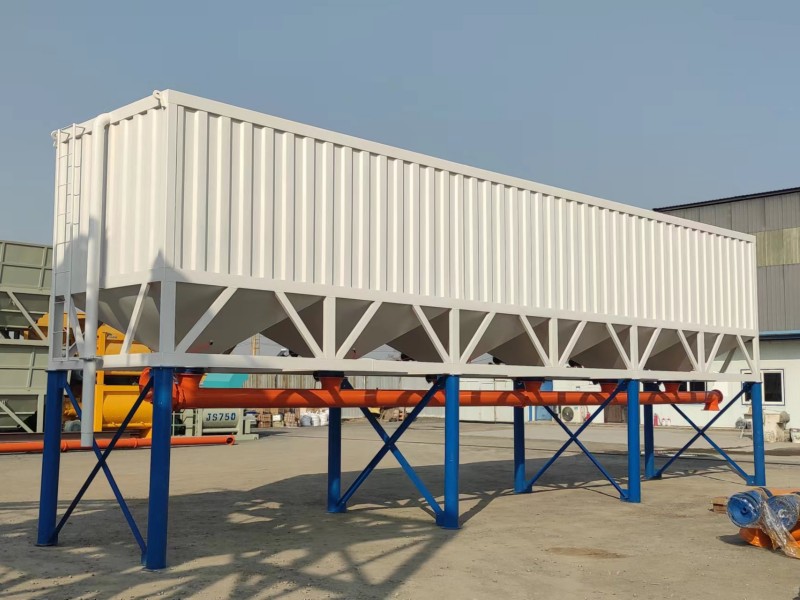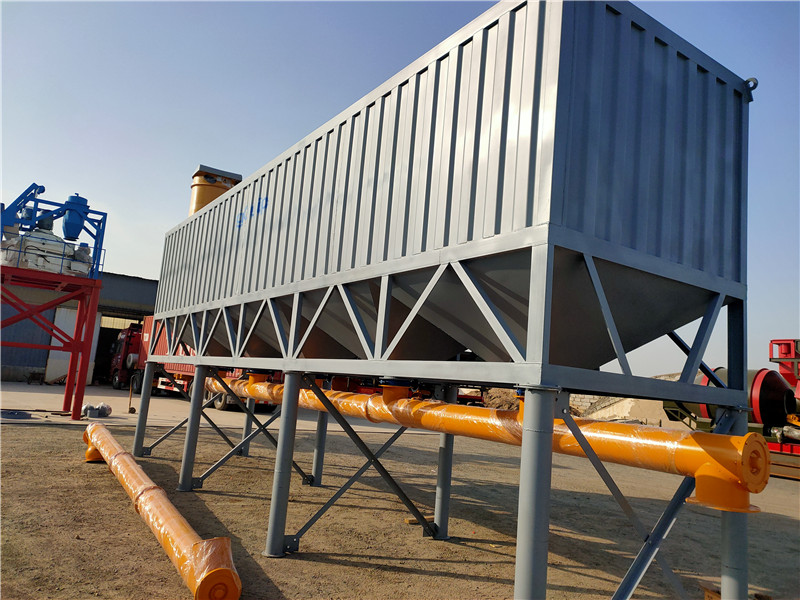 ---
6. Mobile horizontal cement silo: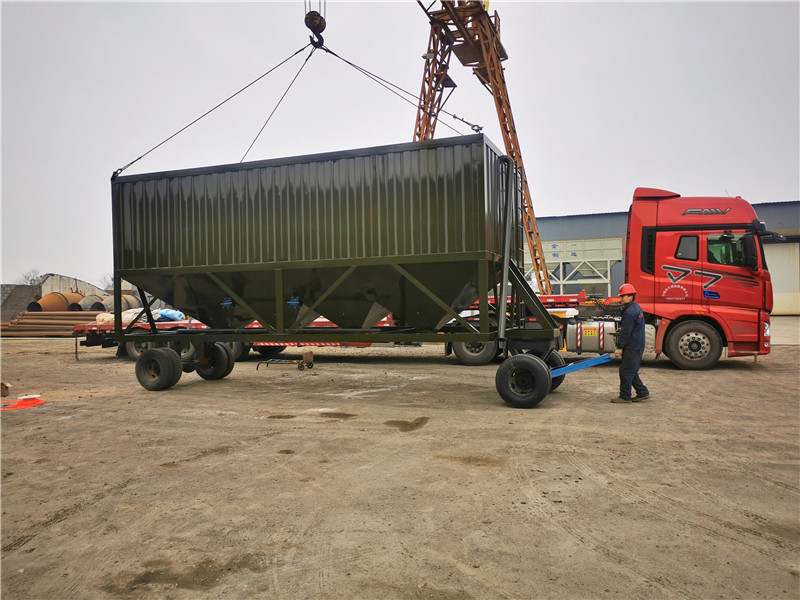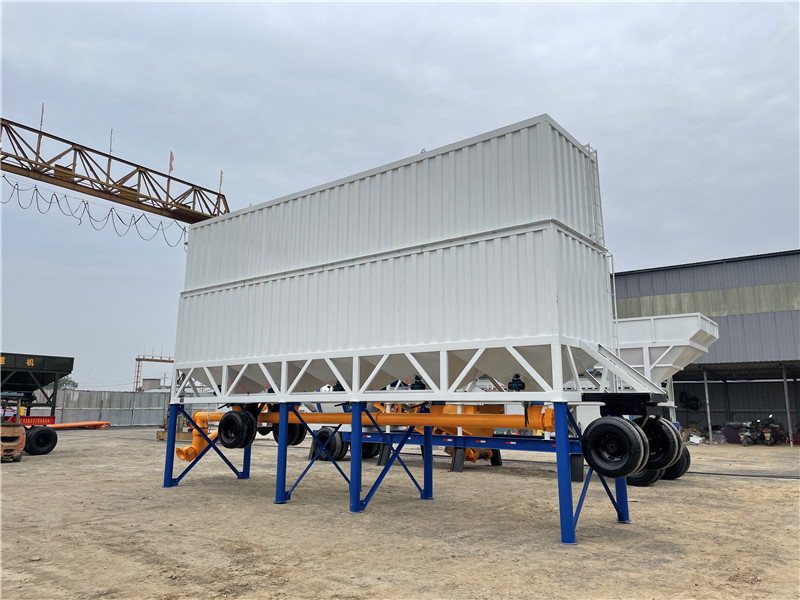 ---
7. Horizontal cement silo with telescopic legs: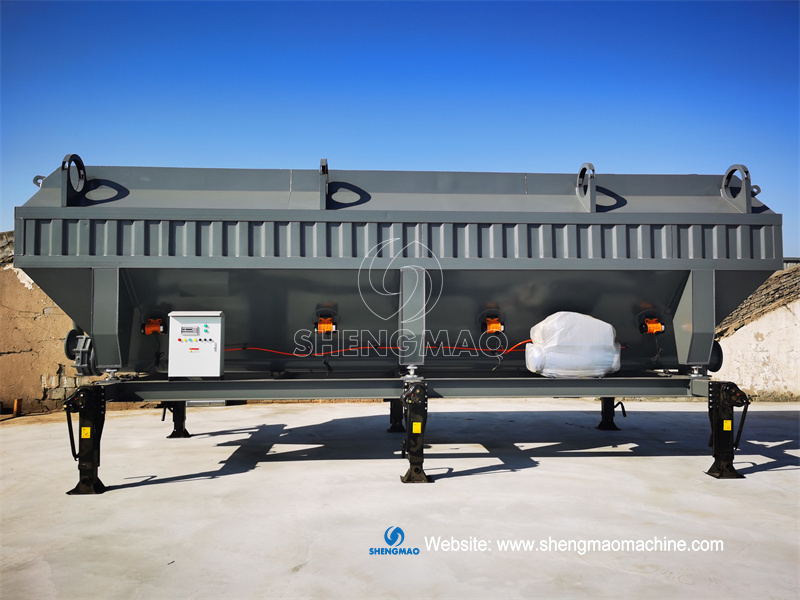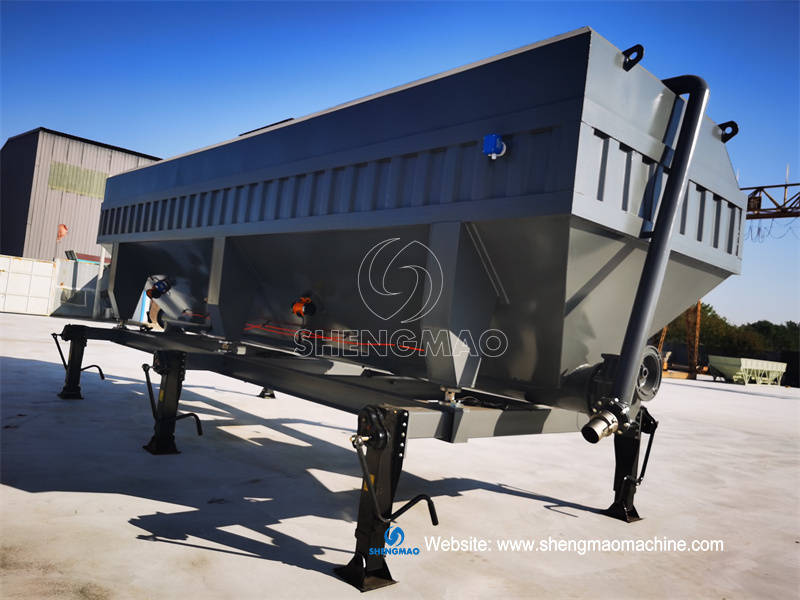 8. Horizontal cement silo on work sites:
1) Mobile concrete batching plant with mobile horizontal cement silo: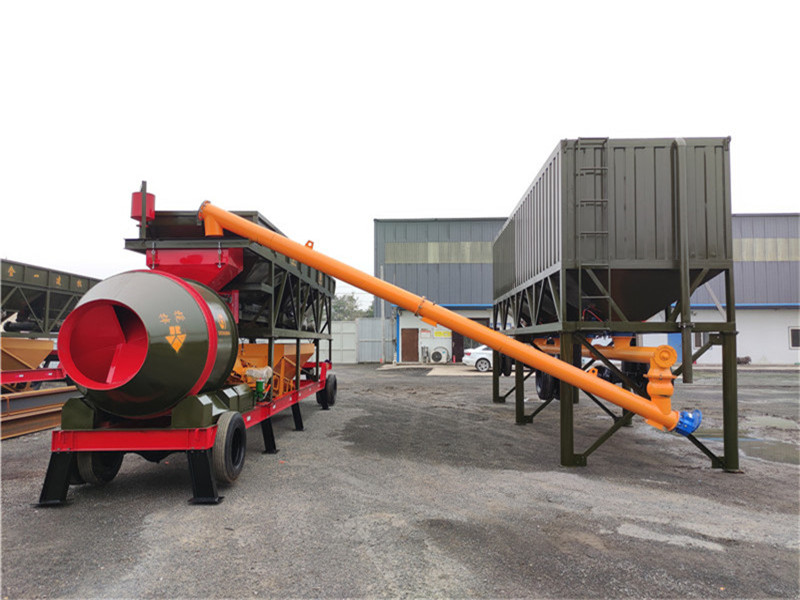 2)Stationary concrete batching plant with stationary horizontal cement silo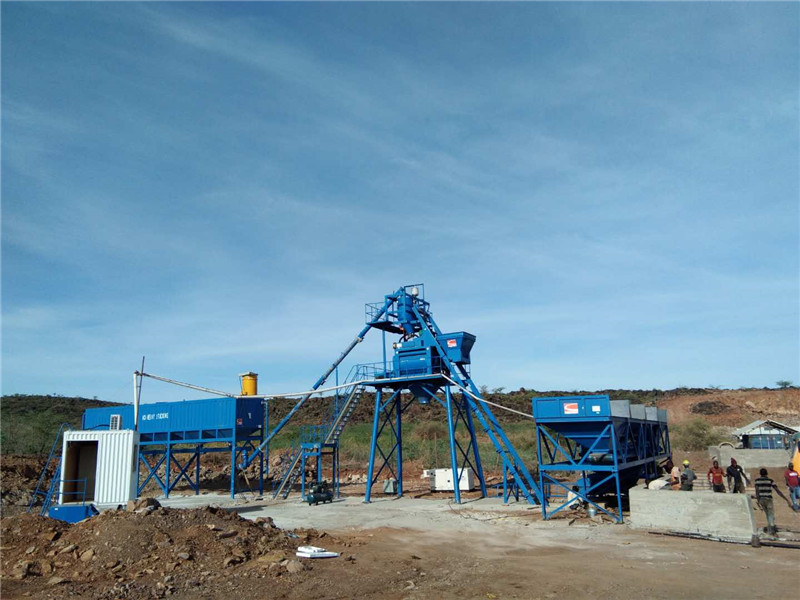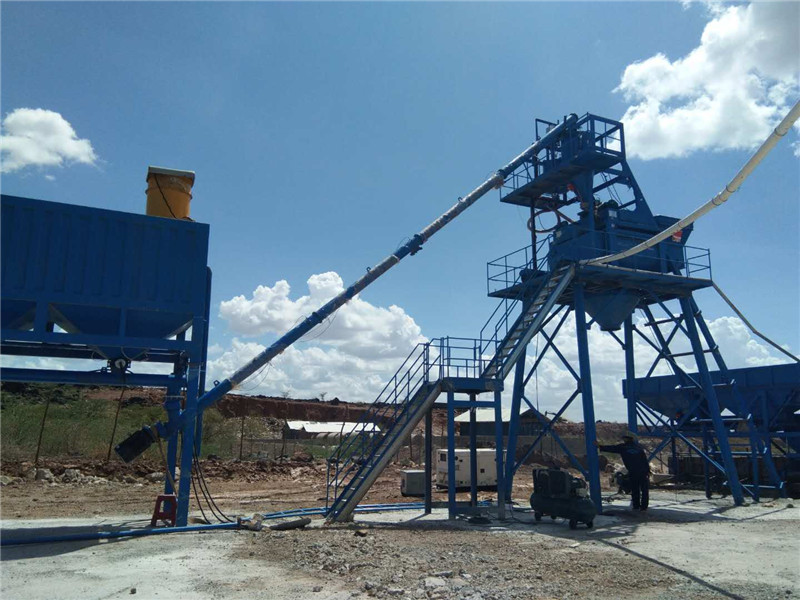 3)60m³/h mobile concrete batching plant with 100T mobile horizontal cement silo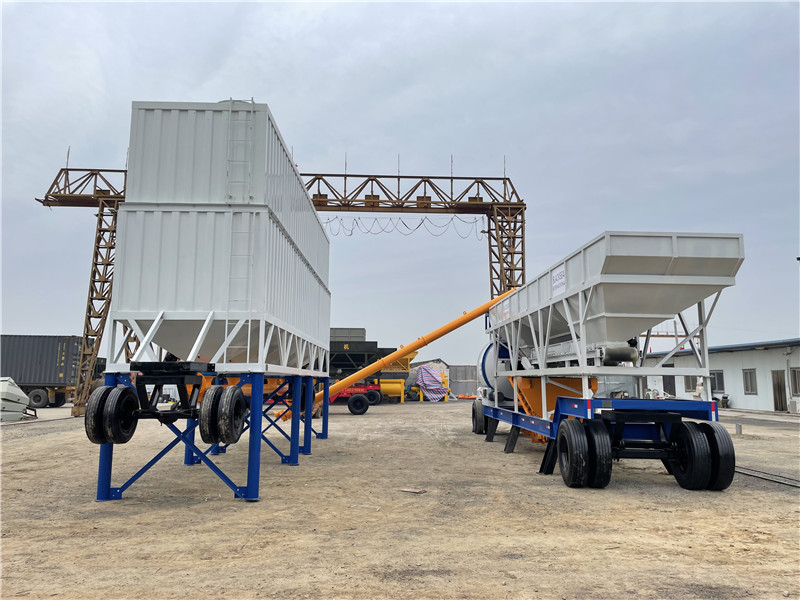 9. Video of our horizontal cement silo
10. International cases of our horizontal cement silo
1) Horizontal cement silo to New Zealand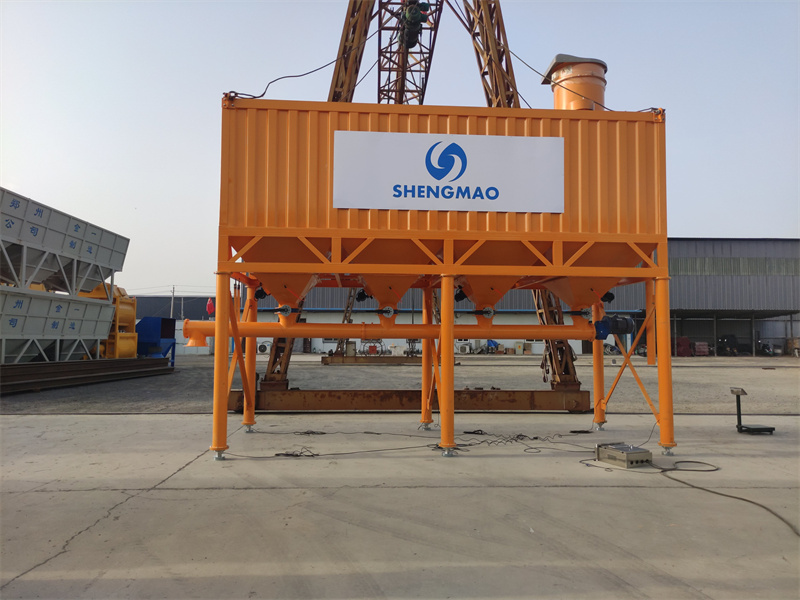 2) 55T horizontal cement silo to Canada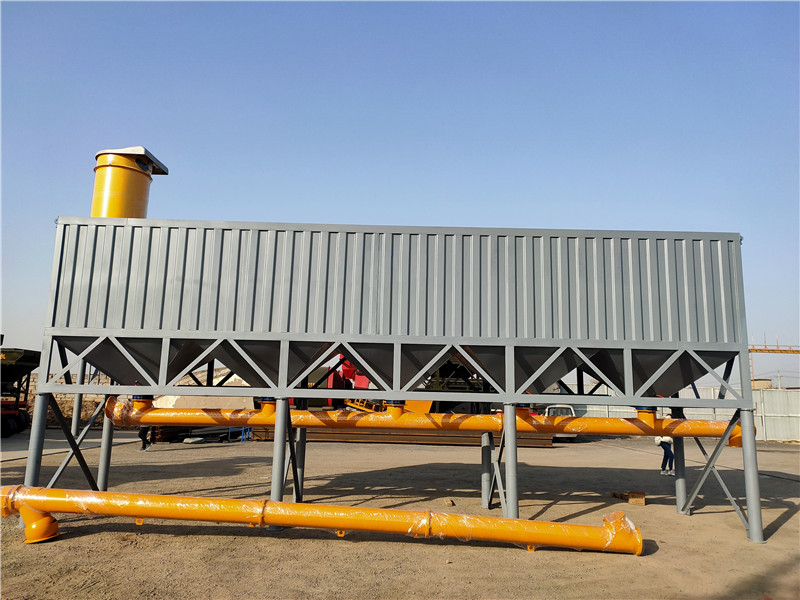 3) Horizontal cement silo to Italy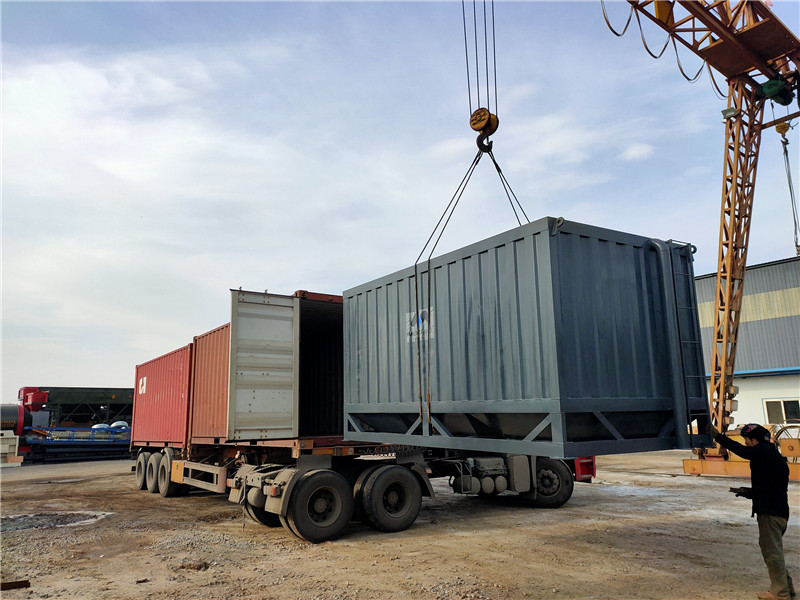 4) 35T horizontal cement silo to Canada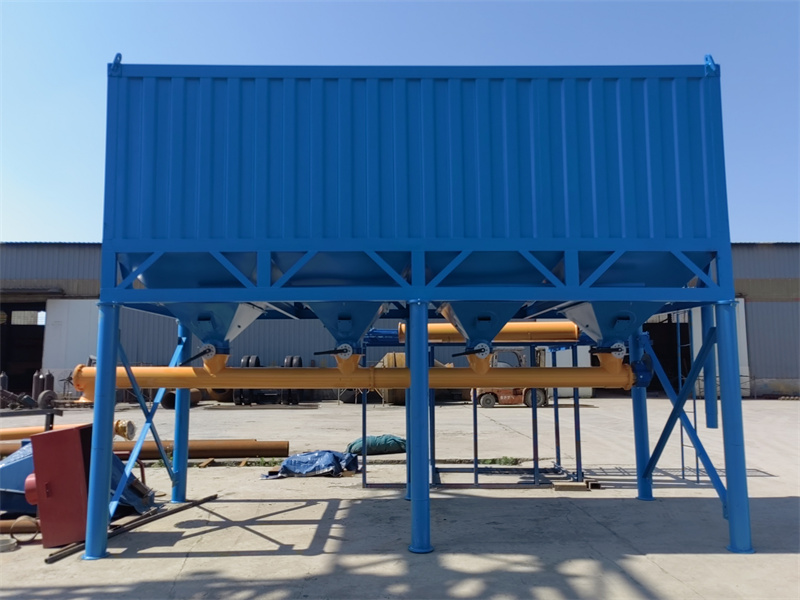 5) Customized 100T horizontal cement silo to HK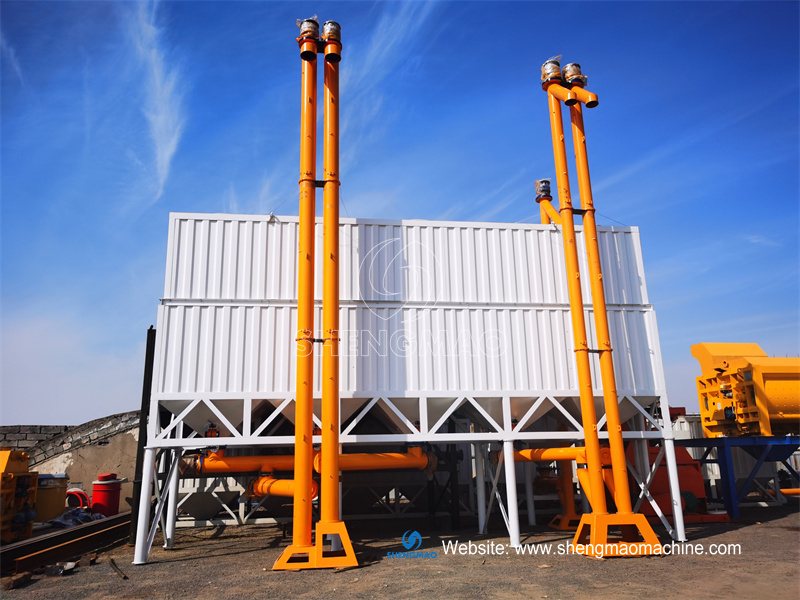 None
None
None