WHEN IS THE BEST TIME TO LAY CONCRETE?
When it comes to laying concrete, there are many factors you should consider before starting. This is to ensure the concrete cures correctly for your project to give you the best outcome for your concrete. These include temperature, climate, times of day and weather.
RISKS OF CLIMATE WHEN LAYING CONCRETE
It is always best to avoid rain when pouring concrete. Again, adding excess water to concrete will cause problems in the structure and leave you with a weak composition. Depending on the scale of the project, covering the concrete and using a concrete pump can be used to avoid the rain. This is also why good drainage is important to remove water away from your site.
Once your concrete is harderned, light rain or humid weather can be helpful to allow further hydration to the concrete.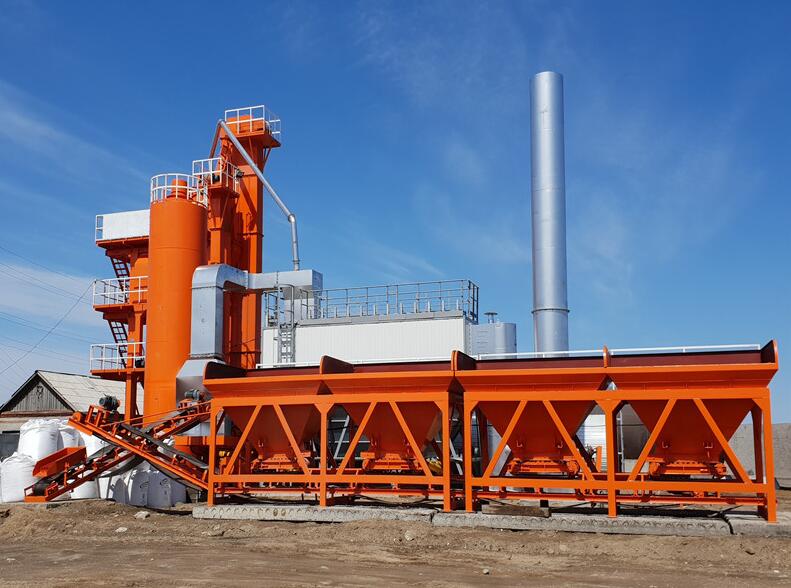 stationary asphalt mixing plant
BEST TIMES OF DAY TO LAY CONCRETE
When it comes to the best time of the day to lay your concrete, this can alter again depending on the time of year. For summer and during hot weather, avoiding the warmest parts of the day is best. This is between 11am and 3pm. However, for winter and cold weather, between these hours will ensure the warmest parts of the day and aid in curing your concrete.
Ensuring your concrete is cured correctly is the most important step when it comes to laying your concrete. With many factors which can alter the curing stages, controlling as many outside variables is important. So whether you're in cold or warm conditions, dry or humid, it is important to learn how to mitigate these problems and successfully lay concrete.
RISKS OF TEMPERATURE WHEN POURING CONCRETE
Temperature plays a crucial role when pouring concrete. Hot temperature can cause the concrete to loose water in the concrete and therefore leaving the concretes structural composition weak. This can lead to easy chipping, flaking and cracking over time.
Pouring concrete in cold temperatures, however, can cause the curing process to take much longer and cause serious internal damages to the concrete. Water in the concrete can freeze causing it to expand and build pressure in the concrete through a process cause freeze-thaw cycle, ultimately leaving the concrete weak.
IDEAL TEMPERATURE FOR LAYING CONCRETE
We recommend that you pour your concrete between the temperatures of 10 to 15 degrees Celsius. Once the concrete is hardened, lightly spray it with water to give further hydration to the process throughout the day.
However, we understand that weather and temperature are extremely unreliable and can drastically change between different times of the year. For pouring in winter, we recommend using a thermal blanket and a wind break to keep the temperature as constant and warm as possible. We go more in depth about laying concrete in winter here. For warmer periods, we recommend covering the concrete with a shade and using ready mix concrete.
Contact our sales team today for more information.