What Are The Main Features Of Belt Type Concrete Batching Plant?
Belt type concrete batching plant
Belt type concrete batching plant is mainly divided into sand feeding, feeding powder feed, water and admixture, transfer, mixing with the four parts, casting equipment measuring the whole steel structure, high-quality h-beam appearance not only beautiful and easy, also strengthened the strength of the overall structure of the concrete mixing station, installation is convenient, can be applied to all kinds of complex terrain structure.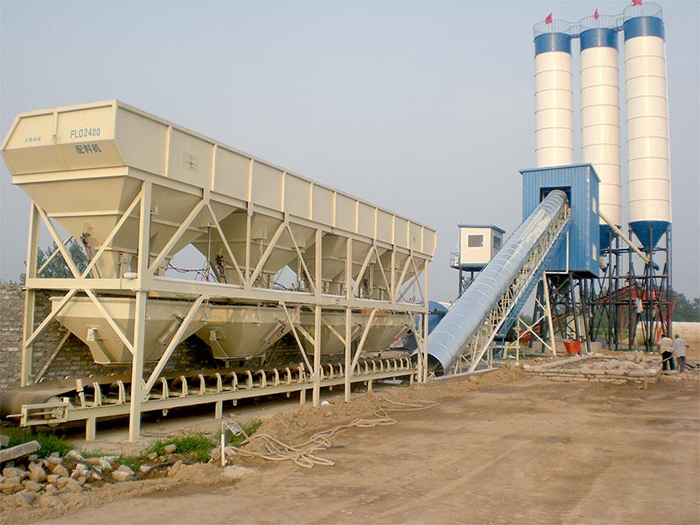 Performance of belt type concrete batching plant
Performance of mixing, the equipment adopts a screw dual-axial mixing console, the mixer can not only strong, for the harsh, plasticity and various proportioning of concrete can achieve good mixing effect.And stir well high efficiency.
Accessories of belt type concrete batching plant
The concrete mixing station mixing console has not only excellent but also has a variety of sophisticated accessories, such as a screw conveyor, metering sensors, pneumatic components, these components ensure that the modular concrete mixing plant during operation with high reliability, precise measurement skills, and long life. At the same time, concrete mixing station all maintenance parts are equipped with catwalk or check ladder, mixing station, and has enough room to maneuver, mixing console can be equipped with high-pressure automatic cleaning system has function starvation and over-temperature alarm function, easy equipment service.
Working principle
The concrete mixing plant is composed of a mixing console, material weighing system, material handling systems, material storage system, the control system of the five components of the system, and other ancillary facilities construction materials manufacturing equipment consisting of the main principle of their work is based on cement cementing material, will sand, lime, cinders and other raw materials were mixed and stirred, and finally made into concrete mixing station, as the wall material into the construction of production. Concrete boom pump since being put into use in China's building materials industry has played an important role, of course, this is also the concrete mixing station itself has superior characteristics of the decision.