Crushing Equipment: A Key Contributor to Sustainable Construction
Global Market Insight: Each year, approximately $1.3 trillion worth of buildings are constructed across the U.S., and the crushing equipment industry is a major beneficiary of this spending, as the infrastructure sector is a major consumer of mining and manufacturing output. The surge in construction activity in the U.S. and Canada to meet the expanding space needs of the commercial and industrial sectors has positively impacted the demand for raw materials.
Stone crushers are widely used to efficiently and reliably crush bulk and heavy rock into different sizes, whether in quarries or recycling plants. To meet the growing demand for valuable minerals or other geological materials, mining activities have increased significantly around the world. The global rock crushing equipment market size is expected to reach $8.5 billion by 2025 with continued deployment of jaw crushers and impact crushers.
Rising urbanization and increased global transportation activities are forcing governments to develop roads and highways. The increasing establishment of factories, special economic zones, residential properties and corporate offices in developing countries is further driving infrastructure spending. Like many other large facilities used in industrial and construction environments, crushing plants are subject to environmental policies. Emerging economies are seeing significant growth in the mining and related industries.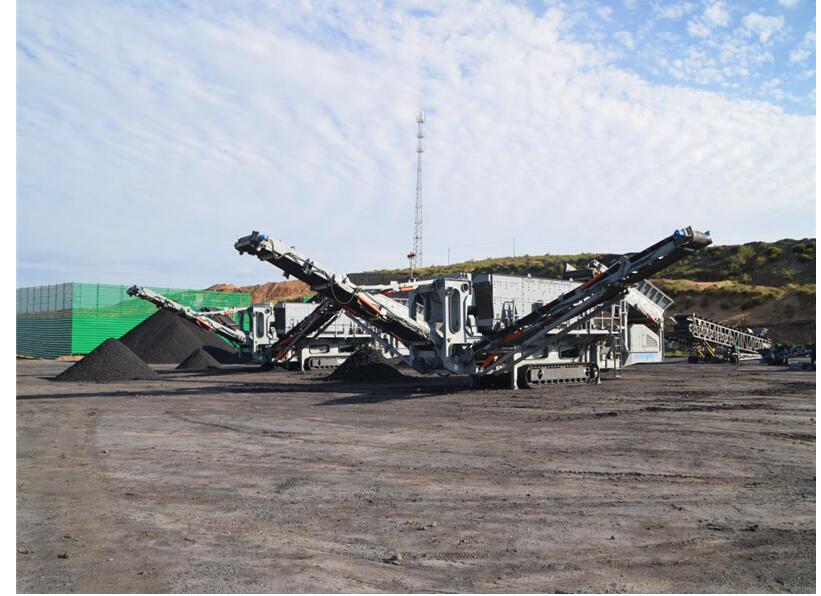 Strong demand for rock crushers in quarries
Surge in demand for crushed stone and aggregates required in many application verticals sustains their manufacture and procurement. Global mineral production continues to grow. For many years, jaw crushing plants have received a lot of attention in mining and quarrying activities. These are heavy-duty machines that are mainly used to crush different types of materials such as rock, marble, iron ore, granite and copper ore. They are less costly than some other machines and are easy to use and easy to operate. In addition, jaw crushing plants require less maintenance, thus ensuring lower costs.
Mobile cone crushers are widely used in mining operations and recycling applications. The cone crushers are equipped with a hydraulic setting adjustment system that allows the crusher settings to be adjusted to match feed size, material and capacity requirements.
Continued focus on construction waste utilization
Governments and other private entities are increasingly investing in the construction of large buildings, resulting in the generation of large amounts of waste. To control environmental degradation, governments are taking strict measures to control pollution caused by construction waste. The U.S. Environmental Protection Agency (EPA) encourages a sustainable materials management approach by identifying certain construction and demolition materials as commodities that can be further used in new construction projects. This eliminates the need to mine and process minerals. Crusher dust has been identified as suitable as fine aggregate that can be used as a raw material to reduce construction costs.
The full awareness of construction waste recycling will add momentum to the global stone crushing equipment industry in the coming years. These machines convert construction waste such as wood, concrete and debris into reusable materials. Lower removal and transportation costs, production of lower cost recycled aggregate products and elimination of extremely high landfill fees are some of the advantages of using rock crushers to recycle construction waste.
Public Infrastructure Investment in the Asia-Pacific Region
Asia Pacific is expected to be a profitable revenue region for stone crushing equipment manufacturers in the next decade due to rapid urbanization resulting from increased employment. Increasing disposable income is driving growth in the commercial and residential sectors. The Indian real estate sector is estimated to reach a market size of $1 trillion by 2030, up from $120 billion in 2017, and will account for 13% of the country's gross domestic product (GDP) by the end of 2025.
Several road and rail construction projects are underway in the region to improve transportation solutions. Each type of public infrastructure developed requires large amounts of metal, concrete and other raw materials. This trend illustrates the prospect of good demand for rock crushing equipment.
With global powers aiming to achieve significant GDP growth in the near future as well as to reduce the carbon footprint of the entire industrial and commercial sector, crushing equipment becomes an inevitable piece of machinery to facilitate construction activities and recycling of materials such as wood, concrete and debris.