Performance Advantages of Containerized Concrete Batch Plant
The containerized concrete batch plant, also known as container mixing plant or container concrete batching plant, is a new type of batching plant. It consists of mixing system, control system, material storage system, weighing system, conveying system and others. In addition, the containerized concrete batch plant owns the features such as small footprint, quick installation, convenient transportation and so on.Compared with the traditional concrete plant, the containerized concrete batch plant does not need to set the legs and mounting brackets, eliminating basic design and construction. Besides, the container mixing plant has excellent environmental performance, convenient transportation and simple installation. It is suitable for supplying concrete production of various types, such as hydropower, highways, ports, airports, bridges and other construction projects, as well as the construction of commercial concrete batching plants.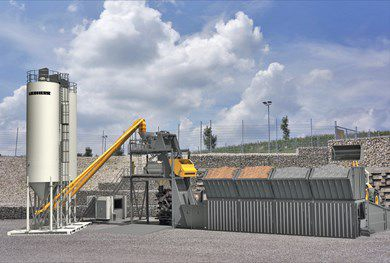 Performance advantages
Containerized Concrete Batch Plant — Module design
The whole batching plant includes the following modules: host, metering, batching machine and control room. And each module has been finished in the factory, simple installation is the thing that you need to do in the spot.
Containerized Concrete Batch Plant — High return
i) Small footprint and high land utilization rate;
ii) Modular design, convenient installation and convenient transportation;
iii) Low maintenance costs.
Containerized Concrete Batch Plant — Energy efficient
i) High efficiency: the actual productivity is relatively high.
ii) Energy saving: compared with traditional concrete plant, the containerized concrete batch plant consumes less power. Besides, it can support energy-saving measures and reduce motor power.
Containerized Concrete Batch Plant — Environmental-friendly
containerized concrete batch plant is a high-integration of modern mixing technology, environmental protection technology, information intelligent technology and urban art. At the same time, it is embodied in the aspects of environmental protection, low-carbon energy-saving, high-efficiency energy-saving, and intelligent information in the operation of the equipment. The various emissions (gas, liquid, solid) and noise in the production process meet the prescribed standards.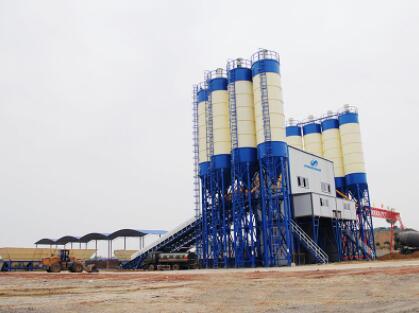 The container-type concrete mixing plant not only solves the pollution problem, but also improves the material utilization rate, which is a win-win situation for both ecological and economic benefits. In addition, it is a fully enclosed green environmental concrete batching station.
Henan Shengmao Machinery Co., Ltd. has rich experience in manufacturing concrete batching plants. We'd be happy to help you with your mixing and batching plant project. Don't hesitate to contact us.