Advantages and Market Trends of Concrete Batching Plants
Concrete Batching Plants are used for manufacturing of high-quality concrete in a variety of construction applications, like buildings, roads, bridges, airports and many others.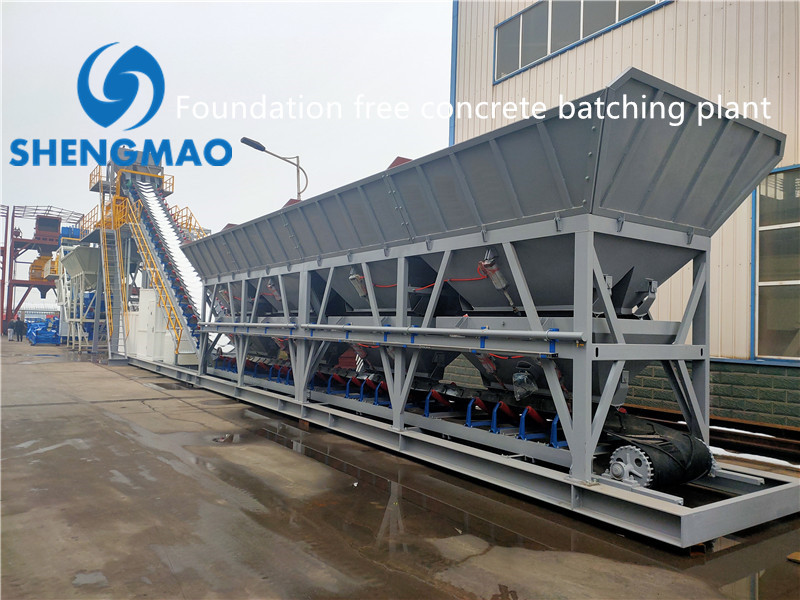 Advantages of concrete batching plants
Preparing ready mix concrete on the construction site is a time-consuming process. You can eliminate your construction cost by using a batching plant for your project. Each load of concrete is produced on-site. The production and delivery are done in minutes when we use a concrete batching plant. Adjust your concrete production as per the requirements and get the most out of it. There are several benefits that the concrete batching plant has to offer to construction workers:
● Mixing raw materials with stable, advanced production technology, using computer control, accurate measurement, testing means complete, stable and reliable quality, rich high strength, thus greatly improving the construction quality level building (structure).
● Construction units use commercial mixing stations, the construction speed increases, reducing equipment, racks, pipes, templates and other turnover rental costs; owners of units can shorten the construction cycle, reduce investment risk.
● Due to the stable and reliable quality of the commercial mixing plant, the design unit can avoid the "fat beam", "fat column" and "heavy plate" according to the design of the mixing station".
● The mix mixing station using mineral active admixtures (slag and fly ash and admixture, etc.) can greatly improve the long-term performance of concrete waterproof, antifreeze, anti cracking and abrasion resistance, and can improve the service life of a building.
● Improves the construction organization, reduces labor intensity, reduces construction management costs, technical difficulty and quality risk.
The main purpose of using a this plant is to produce homogenous and uniform concrete. The plant must produce concrete consistently in batches one after the other in the same proportions.
Market trends in concrete batching plants
Based on value, the batching plant segment is one the largest in India's concrete equipment market. The growth of the segment is led by growing customer preference for high capacity and technologically advanced batching plants. Factors such as the increasing number of construction projects, shorter completion time, and demand for customized solutions by end-users are further fuelling the growth of this segment.
One sector wherein the batching plant is seeing huge potential is high rise buildings. Quality concrete is necessary for strong and high-rise buildings. The concrete batching plant should have the latest and advanced technology features and manufacturers are investing on this. The Plants are now consuming almost 15% less power than others and the R & D team is focusing on how to cut down further on that. The use of modern control systems has further given control on the downtime of the machine. Companies are now offering extra services like keeping spares at dealers for immediate delivery; providing customers with faster moving spares, and keeping track of inventory of spares at dealers and customers.